Now live: Goals in Insights 🎯 📈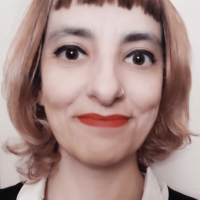 Inês Batata
Posts: 2,209




In another step to make Insights fulfil its potential, we are soon starting to work on bringing Goals into Insights, which means that dashboard, reports and goals will all be brought together. We know this will make our users very happy! 
Why?
Goals are an essential element of growth: they give a clear vision, set a sharp focus, and help to drive time and resources on what matters most, so you get closer to achieving what you need.
How will it work?
set Goals for yourself, for other users, for teams and for the entire company
set a Goal duration, so they're flexible in time to reflect your working reality
compare your actual results with your desired results in real time
use that knowledge to adjust course or confirm that you've created a winning strategy
🧑‍🏫 Learn more about Goals from our Knowledge Base tutorials and our Academy. 
📝 Please note 📝
Pipedrive reserves the right to modify and update the features in the What's planned?  topic and does not communicate exact timelines for delivery.
Comments