Live: Sales Documents + Microsoft Word/OneDrive 📄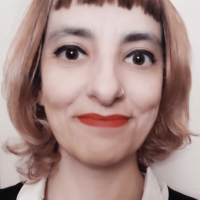 Inês Batata
Posts: 2,209




⚠️ Update: Good news, this is now possible! 🚀 See more here. ⚠️
******************************************
We are currently working to make it possible to use the Sales Documents feature with MS Word/Onedrive for users in the Advanced plan and higher. Not just Google Docs anymore!
❗In fact, the beta testing program is open, enrol here. Be one of the first to try out an early version and tell us what you think.
Here's a sneak peek of what it might look like:
🧑‍🏫 Learn all about Sales Documents from our Knowledge Base tutorials and with our Academy videos.
🕵️ Learn about any of Pipedrive's features from our Knowledge Base tutorials and our Academy video courses. Simply search for your topic! 
🔮 Follow What's Planned to know what we're working on currently and what's to come.
🧪 Join our Research and Beta Testing channel for the chance to try out early versions of new and improved features.
--------------
📝Please note 📝
Pipedrive reserves the right to modify and update the features in the What's planned?  topic and does not communicate exact timelines for delivery.
Comments