New: Goals in Insights! (gradual rollout) 🎯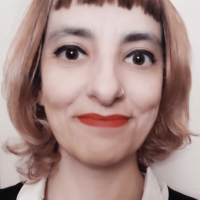 Inês Batata
Posts: 2,209




Why?
For the users who already enjoyed the Goals feature in the previous incarnation of Pipedrive's Reports, this needs no explanation -- and you certainly voiced how much you missed them during this transition period, for which we appreciate your patience. 🙏
For the users who already joined us in the Insights era: Goals are an essential element of growth. They give you a clear vision, set a sharp focus, and help to drive time and resources on what matters most, so you get closer to achieving what you need. They're also an important factor of being driven and motivated to keep working further.
And now they're here! 🎉
 
For whom?
All plans
Team Goals available for Professional plan only
 
How does it work?
set Goals for yourself, for other users, for teams and for the entire company
set a Goal duration, so they're flexible in time to reflect your working reality
compare your actual results with your desired results in real time
use that knowledge to adjust course or confirm that you've created a winning strategy
pre-existing goals will be migrated to Insights automatically
improvements will be continuously released until late December
🔎 Learn all about Goals in Insights from our Knowledge Base tutorial  in your preferred language.
🔎 Learn all about building better dashboards and reports with Insights with our Academy video.
❓What are the three main Goals you're going to create? Comment below.
Tagged:
Comments